Today's mobile app marketers measure and benchmark more than just eCPM. In our all-new report The State of Mobile Monetization, our team analyzed millions of data points to provide detailed market share, engagement benchmarks and trend insights including:
Retention rates
Share of voice
Growth rates
Breakdown by platform and Geo
This edition of Mobbo Power Index is bigger and better than ever, delivering the industry's most comprehensive ranking of the top mobile media sources. We've sifted through the technology stack of 4.1 million apps, analyzing over 1,000 SDK components to calculate the Mobile Advertising Power Index, which reveals the key players in the mobile advertising market, see which ad networks perform best for mobile app marketers.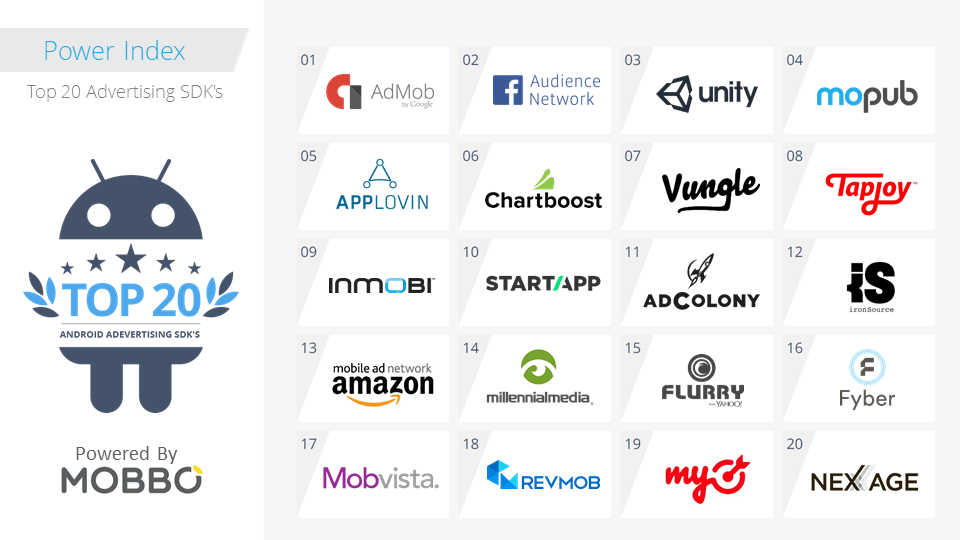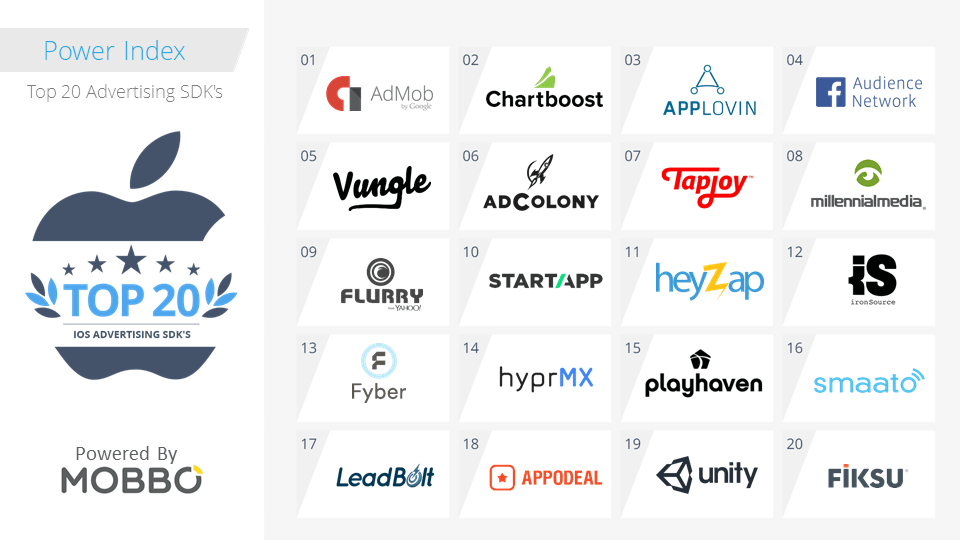 A few key findings from the latest edition of the research include:
• Android apps are getting more monetized on all parameters: Apps containing ads rose from 63.21% to 74.05% of the monetizing apps. Paid apps are now 13.33% of the available apps and apps offering in app purchases account for 8.29% of the monetizing apps
• Facebook Audience Network continues to gain traction in Android apps increasing their market share to 40.7% in Android apps and 22.79% in Android games
• Appnext had the best third quarter with 109.11% growth rate.
• MobFox nearly doubled their number of applications with 98.55% growth rate.
• Chartboost is at 5th place with 12.96% market share in Android apps but is the second most popular monetization SDK in Android games with 58.14% market share, only surpassed by the industry leader AdMob.
• Unity ADS dropped one place and now holds 18.66% market share among the Top Apps.