The world of mobile gaming moves fast and it's crucial for developers to come up with fresh ideas if they want to rise to the top of the marketplace.
In this post, we're going to explore some of the top-performing apps that have exploded onto the mobile gaming scene in recent weeks. Using powerful app intelligence from the Mobbo platform, we'll break down the data behind some of the top-performing games.
ASMR Slicing
Launched on April 19th, ASMR Slicing is a simple game centered around cutting up virtual shapes in a satisfying way. It's an innovative concept that's helped it achieve massive success, piggybacking on the upward trend of ASMR  (autonomous sensory meridian response), a term which generates a lot of online search traffic. The game incorporates ASMR by using a combination of sound, vibration, and animation to try to give users the experience of ASMR.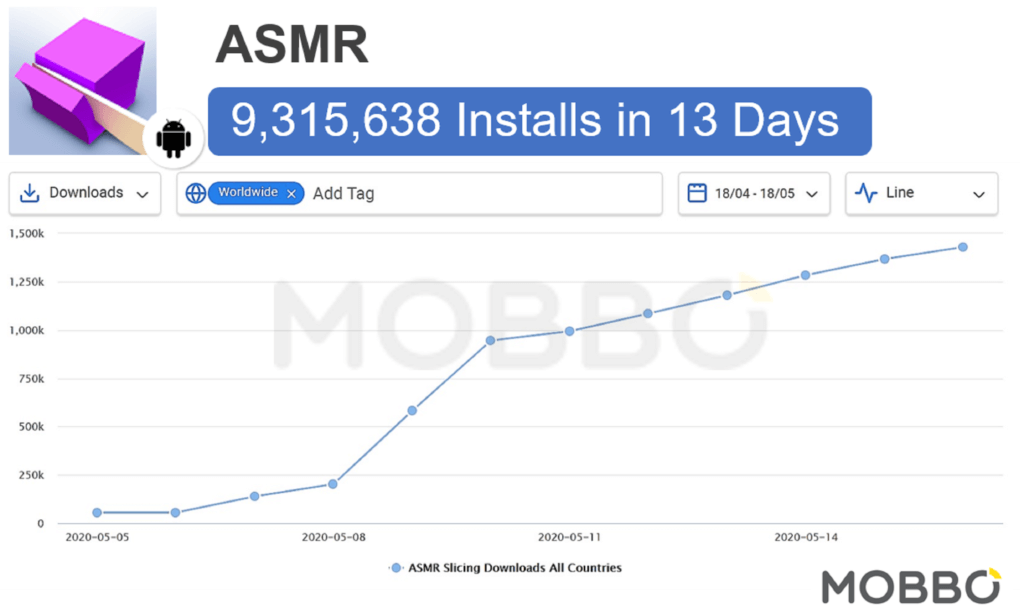 ASMR Slicing has risen to the #1 spot of the Android free games charts, with the highest number of downloads – now standing at a total of over 19 million and counting, and is enjoying great success in Brazil, in particular. This screen, taken from Mobbo, shows an increase of over 1 million downloads per day over a period of just a few days.
The publisher, Crazy Labs, is an Israel-based company with 44 published games and a string of hits, but AMSR Slicing has rapidly become their most popular game. Could this signify that they're a publisher to watch? Expect to see a lot of similar games cropping up in the coming months from other publishers trying to capitalize on this winning formula.
Spongebob: Krusty Cook-Off
Here's a great example of a well-known character being used successfully to promote a mobile game. Spongebob: Krusty Cook-Off is a fast-paced cooking-themed game, where players have to serve up dishes to familiar characters from the animated world of Spongebob Squarepants.
The game has had an absolute explosion in popularity in the space of less than a week as downloads jumped from zero to almost 400,000 downloads per day on nearly overnight, taking it to #3 in the top free games chart for Android. It has also surged to #10 for the AppStore.
This amazing growth demonstrates the power of using well known intellectual property (IP) to market a game. While it can be a significant expense to purchase rights to IP, like Spongebob, the results can be impressive and present a highly targeted audience for advertisers.
The pre-launch for this title was handled particularly well, with various exclusive features being advertised to any players who pre-registered. This move resulted in more than 14 million pre-registrations.
The publisher, Tilting Point, has 19 games currently available on Google Play.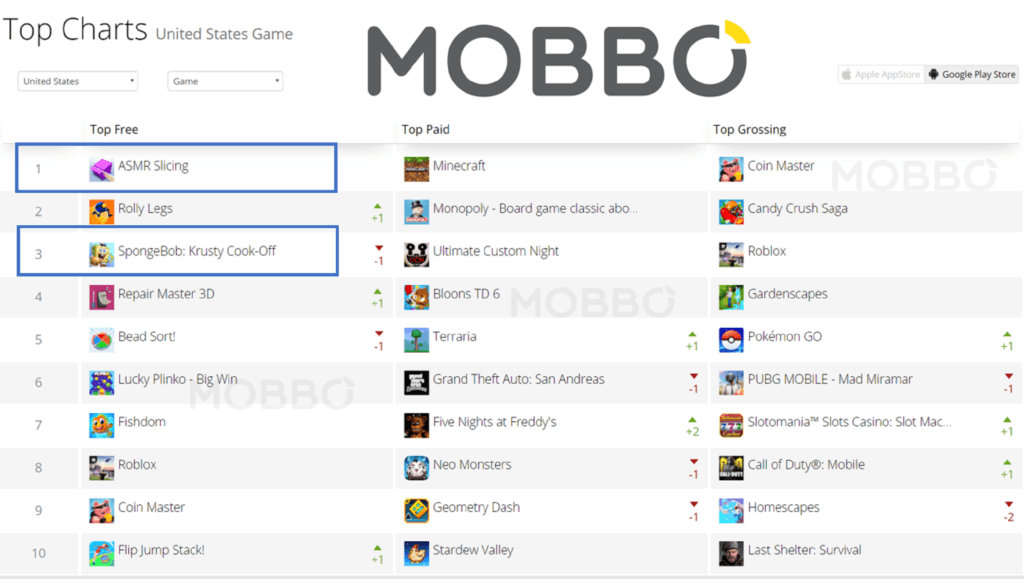 Gameloft Classics: 20 Years
This example of a game that has achieved a lot in recent weeks represents a more unique approach. The legendary French developer, Gameloft, launched this free game "to say 'thank you' for being with us for the past 20 years". It's packed with 30 games from the publisher's past, including much-loved classics like Bubble Bash and Soul of Darkness.

Gameloft's enduring popularity is reflected in the popularity of the free app, with downloads rising from around 10,000 per day to more than 40,000 in just a few days on Android alone. With its unique angle, this nostalgic game and other similar offerings could present the perfect opportunity for advertisers trying to reach untapped segments of the marketplace.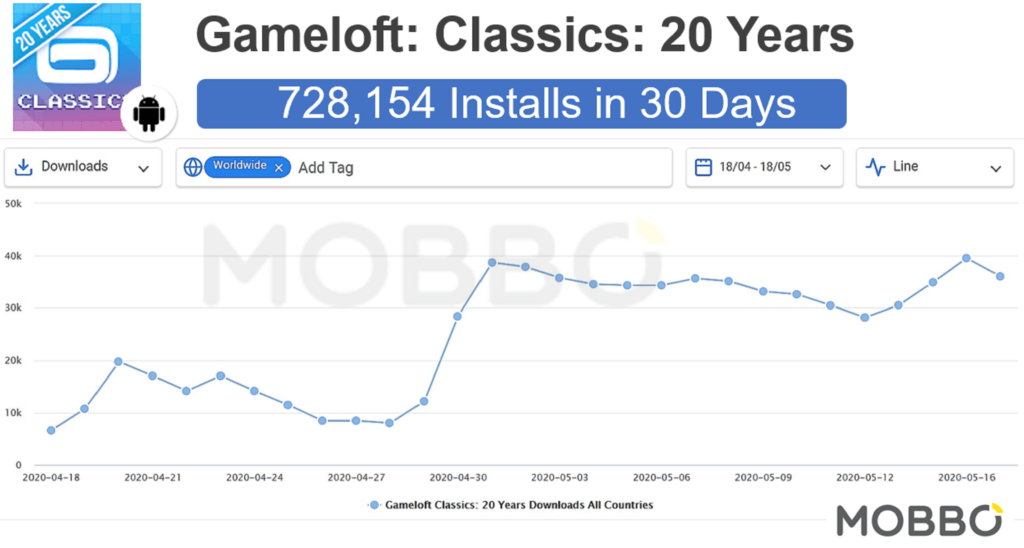 Access Endless Insights, With Mobbo
This rundown of some of the top-performing mobile games in the last month offers just a small snapshot of Mobbo's powerful insights. We provide in-depth app intelligence in an intuitive format, helping publishers, developers, advertisers, and vendors with actionable insights on the mobile app space.